On August 27th, the subway train developed by China CRRC, dressed in "Fukushima Yellow" color paint, was smoothly driven out from the former Jin Vehicle Depot to Difengjiang Station.
From the former Jin vehicle section smoothly out to the Difengjiang station, marking the first fully automated line in Fujian Province. Fuzhou Metro Line 4 (the first section), the opening of the operation of the Fuzhou Metro formally stepped into the "loop line transfer" era.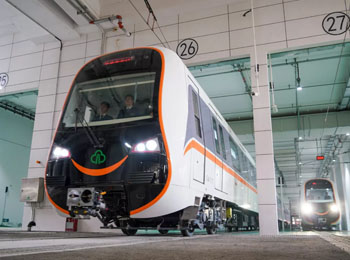 Fornd offers a broad portfolio of products designed to enhance travel comfort and passenger safety, while also improving cabin safety and operator efficiency for a variety of train interior and exterior applications. As a leading rolling stock original equipment manufacturer and trusted supplier to Tier 1 suppliers for decades, we understand the unique requirements of the railroad industry.
From toolboxes to HVAC units, exterior and interior compartments, panels and fixed equipment require latching systems with a variety of seismic properties. Fornd Access Latch Solutions are expertly designed and manufactured to withstand the elements and vibrations over time. They not only make the journey more comfortable and less stressful for passengers, but also more enjoyable for crews and maintenance personnel.
Fornds' range of coat hooks and diverse hinges are suitable for different torque and space applications, keeping screens, armrests, headrests and drop down table tops at any desired angle, enhancing user convenience and safety.
Modified at: 2023-08-30 02:15:37